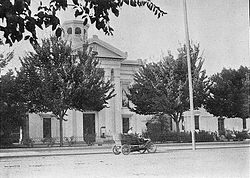 Sorry, at this time we have no vehicle verifiers for Monterey County.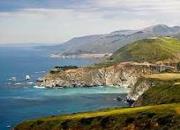 We Cannot Verify Salvage Or Junk Titled Vehicles. These Are DMV - CHP Verifications Only.

Please Be Aware, some of the communities listed below may be a beautiful drive to get to, there may be additional charges above any listed price for a specific county rate fee on their website.

Serving

Carmel-by-the-Sea, Del Rey Oaks, Gonzales, Greenfield, King City, Marina, Monterey, Pacific Grove, Salinas, Sand City, Seaside, Soledad, Aromas, Boronda, Bradley, Carmel Valley Village, Castroville, Chualar, Del Monte Forest, includes the community of Pebble Beach, Elkhorn, Las Lomas, Lockwood, Moss Landing, Pajaro, Pine Canyon, Prunedale, San Ardo, San Lucas, Spreckels, Ambler Park, Bryson, Carmel Highlands, Confederate Corners, Corral de Tierra, Gorda, Jamesburg, Jolon, Lucia, Millers Ranch, Notleys Landing, Old Hilltown, Pacific Grove Acres, Parkfield, Plaskett, Posts, Robles Del Rio, San Benancio, Slates Hot Springs, Sycamore Flat, Tassajara Hot Springs, Big Sur, Laguna Seca Ranch, Fort Ord. and all unincorporated areas of Monterey County.

Please read "
What Can We Verify
" in the navigation bar above and/or, the verifier you choose, read their website as to what a licensed Vehicle Verifier can and cannot verify for the California Department of Motor Vehicles. There Are Limitations, e.g. Salvage or Junk titled vehicles, 1970 and newer vehicles with missing or illegible Federal Safety Certification Labels, more limitations may apply.
Help!!.  Everybody seems to be retiring.  We are actively looking for licensed verifiers to cover this county and other counties. If you know of a licensed vehicle verifier that would like to be on this list, please have them give us a call at 510-799-2667 - (some restrictions may apply) - We are just trying to help the motoring public with this service.

Copyright © 2009 - 2022 California Vehicle Verifiers.Org - All Rights Reserved